Our Euro Doors can be custom-made to fit any space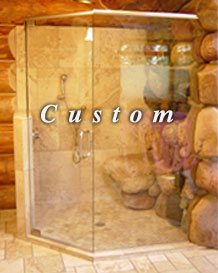 Neo Angle unit with Prima Header and top and bottom pivot hinges, with custom sculpted glass cuts around the boulders.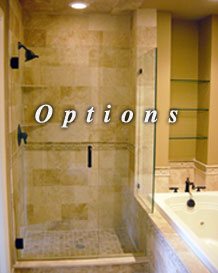 We can help add beauty and elegance to any bathroom. Here is an example of 90 degree unit with Oil Rub Bronze hardware.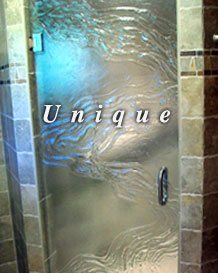 In case you are looking for something different check out this Single Door, Wall Mount Hinges, Custom Slump Glass.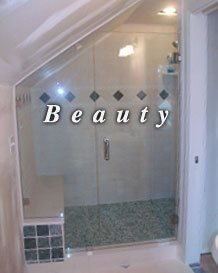 Door and panel with wall mount hinges, custom cut angle, glass clamps on fixed panel.
We Can Help You Find a Dealer Near You
We can help you find a dealer located near you. Give us a call today or fill out our contact form.
Our Mission Statement
Our goal is to produce and install the most elegant and luxurious shower door possible.
Clean Glass Technology
A protective coating that can be applied to any Waterfall Euro Door at our facility.
Dealer/Customer Checklist
Important information your need to know before we install your Euro Door.
Contact us is easy and simple - call Toll Free 888-704-EURO or
if you have questions about any of our products please feel free to contact us.